Thursday, January 12th
SHOW DAY ONE
8:30pm to 11:00pm MEL RAMOS LIFETIME ACHIEVEMENT AWARD After Party (Open to public)
Special Guest DJ Set by FLAVOR FLAV
Musical Performance by MRK
Presented by Juxtapoz Art Magazine | LA Art Show 2017 | Littletopia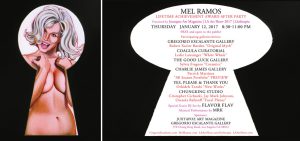 Friday, January 13
SHOW DAY TWO
6:00pm to 11:00pm SILVER ODYSSEY PHUTURISTIC AFTER PARTY
(Open to Public)
DJ & COMPLIMENTARY DRINKS ON ARRIVAL
RSVP required:
info@silverodyssey.co.uk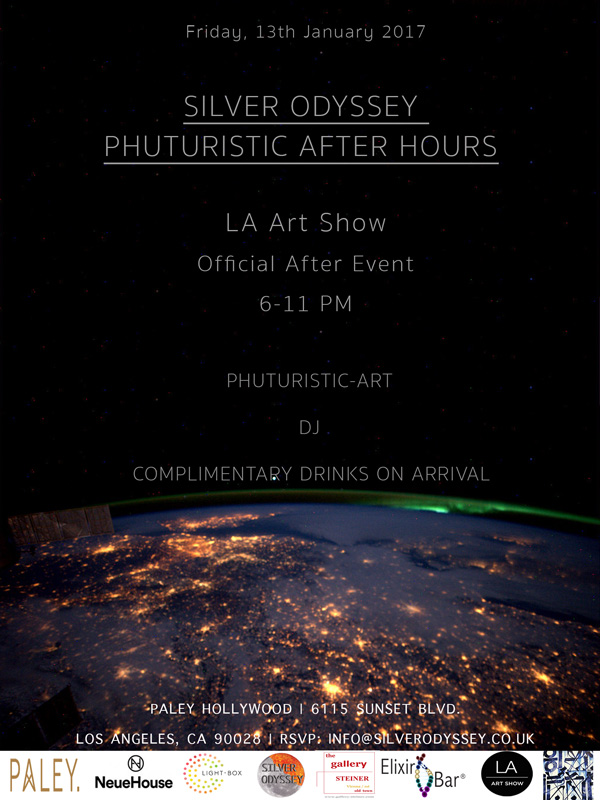 PALEY HOLLYWOOD, 6115 SUNSET BLVD., LOS ANGELES CA 90028
INFO@SILVERODYSSEY.CO.UK
8:00pm to 11:00pm LOS ANGELES ART SHOW
LITTLETOPIA x 3DRETRO PARTY (Open to Public)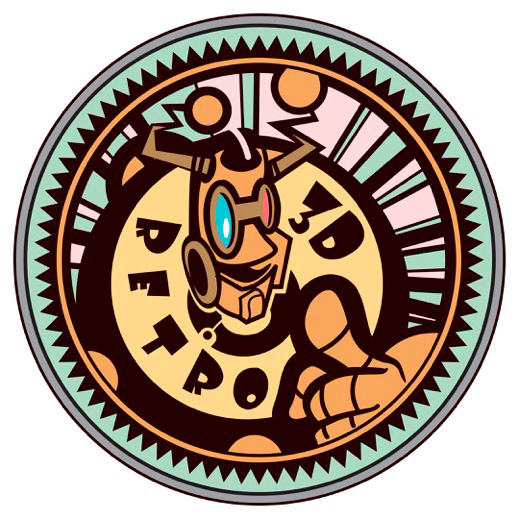 LA Art Show's Littletopia has honored our owner Ben Goretsky with the 2017 Collector of the Year Award! Come celebrate with us, the galleries, the collectors, the artists and the fans! Free food, drinks for all!
3DRETRO, 1851 VICTORY BLVD., GLENDALE, CA 91201
Saturday, January 14th
SHOW DAY THREE
7:00pm to 11:00pm AFTERPARTY @ THE CULVER HOTEL
(Invitation Only)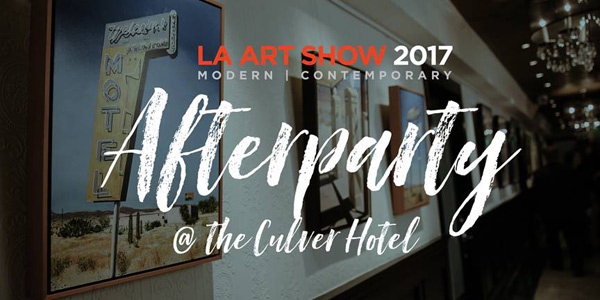 Please join us at The Historic Culver Hotel for an exclusive evening of art, music and cocktails as we celebrate Culver City's creative spirit and its Arts District as an integral part of the LA Art Community. Specially featuring works from the Bruce Lurie Gallery and FP Contemporary. Select pieces to be sold with all proceeds benefiting St. Jude Children's Research Hospital.
Please RSVP by January 12th Contact Show Management for RSVP Details:
info@laartshow.com
This is an invite only event with limited capacity
8:00pm to MIDNIGHT ARTIST CORNER VIP RECEPTION PARTY
(Open to Public)
RSVP:
GALLERY@ARTISTSCORNER.US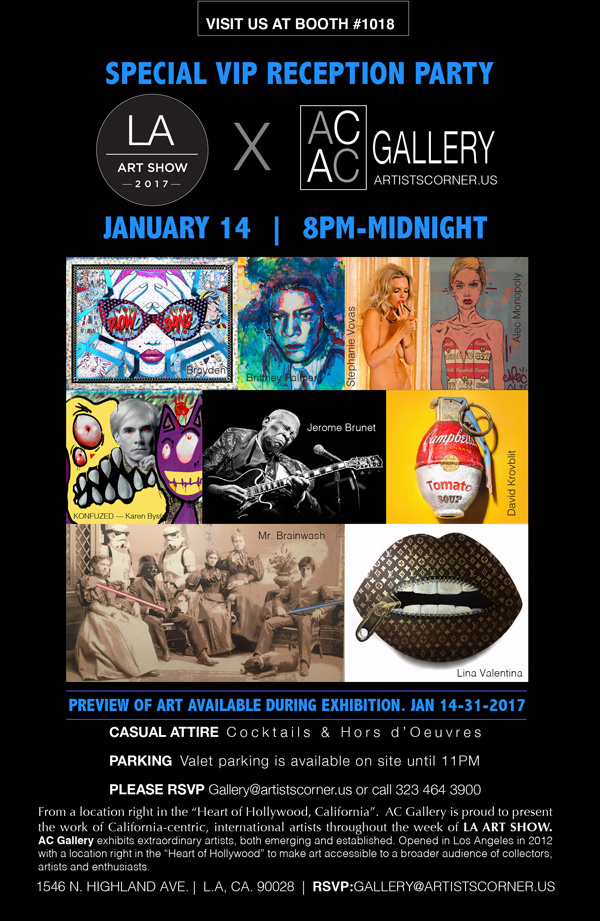 1546 N. HIGHLAND AVE., LOS ANGELES, CA 90028
7:30pm to 11pm BUÑUEL FIESTA
@The Velaslavasay Panorama
Please RSVP by January 12th
Contact Show Management for RSVP Details:
info@laartshow.com
This is an invite only event with limited capacity
Presented by The Luis Buñuel Film Institute And The Velaslavasay Panorama
Surrealist Presentation begins @ 8:00pm Screening: The Drums of Calanda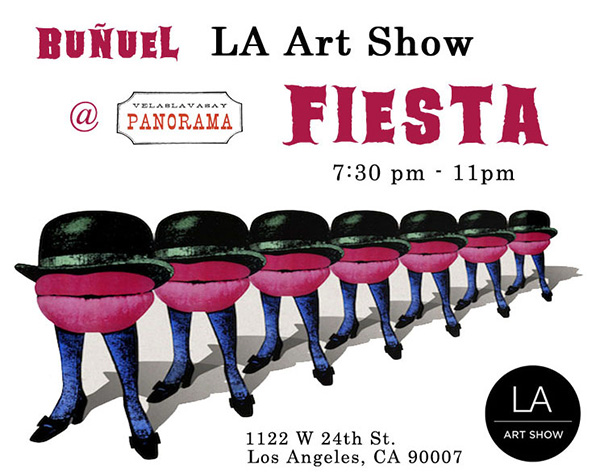 1122 W. 24th ST., LOS ANGELES, CA 90007
Self-Parking in City Lots UBER or LYFT Recommended